The story of MitoQ
From supplement to cell health technology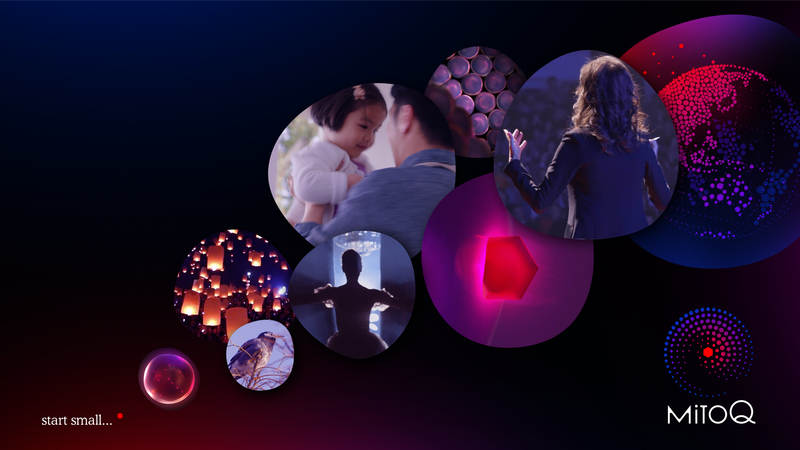 When MitoQ came to Born Ugly with a brief to update its packaging, the agency embarked on a discovery process that unearthed a fundamental consumer need - and proved that there was a huge amount of untapped potential in the business just waiting to be extracted if they came on the journey towards a cohesive new brand and a completely new category.

MitoQ, which is based in New Zealand, pioneered a world-first technology that directly combats cell stress by targeting the mitochondria, the little power stations inside each of our approximately 37 trillion cells.
The business was growing, but the brand had been lumped into the low-value supplement category, its point of difference wasn't well known, and its functional visual identity and clinical focus on science meant it was perceived as something that only aided athletic performance.
CEO Mahara Inglis says the company had wanted to push into a different space within the broader supplement category, "because we know that we're fundamentally different to anything else out there". But they didn't know what that looked like or how to get there. So Born Ugly gave the team the confidence to, as Born Ugly's provocation partner Timothy Leonard evocatively says, jump off the life raft, swim to the tropical island in the distance and create a new category that could make a difference in people's lives and positively impact people's health and wellbeing.
Working remotely - and in different hemispheres - Born Ugly presided over a complete brand overhaul, creating a totally new and compelling visual identity and establishing MitoQ as the leader of a new category: cellular health. At the heart of this lay a deep human truth; that when people feel their best, they can have a positive impact on those around them, and focused on how the MitoQ brand could enable this mindset—known as 'Positive Selfism', to be expressed. This was the emotional layer the brand was lacking and rather than simply helping customers 'power through life', as it had done before, it positioned MitoQ as a brand that could 'empower their purpose', whatever that might be.
The external expression of the brand was 'Start Small…' and it perfectly captured the importance of cell health for overall wellness and the role MitoQ can play in inspiring and promoting positive action. And this sentiment of infinite potential - along with Born Ugly's easy-to-understand articulations of MitoQ's breakthrough science - helped shift the focus from individual physical performance to overall performance.
As CMO John Marshall says: "We showed that if you start at your cells, it can cascade onto much bigger things. We can show how making a difference in one person's life can then flow out beyond them to their families, workplaces, communities and the whole world."
As it operates in multiple global markets, the new brand needed to work in all of them and Anita Langley, Head of Consumer Innovation, says "Start Small is as simple as Nike's Just Do It." And just as universal.
Inglis - like many other MitoQ and Born Ugly team members - says the rebrand has been among the most rewarding work he's ever done.
"It ticks the box in terms of the quality we've created, but for me what makes it even more special is the intention behind it and the potential behind it … We have a shared goal to make people's lives better and to find a partner that can really pull that out of you as a team, put it on the table and bake it into the brand that you go on to create is pretty special. I don't think it happens very often."
Let's create something
extraordinary
Find out how we can help you break through and do the unexpected.