Elmwood Leeds becomes 'Born Ugly'
---
We have today re-launched as 'Born Ugly'. Once the founding studio of Elmwood – the world's most effective brand design agency – our rebrand follows our demerger from the Elmwood Group announced on March 12th 2021.
Born Ugly is a creative partnership of strategists, designers and digital experts with a strong track record that spans four decades and six continents, but now with a new direction.
The Born Ugly brand positioning and identity were created in-house by its team of strategists and designers and crafted by Grammy-nominated and Cannes Lion-winning artist Alex Trochut.
The Born Ugly name is born from a fundamental truth that even the very best of ideas start 'ugly'. Whether they help start a fledgling business or help a brand leader stretch their advantage. They all start raw, uncrafted and lacking validation. More than this, the creative process itself is ugly. It is not a sausage machine. It is a process driven by the tension that pushes boundaries and delivers extraordinary impact
The brand icon is Born Ugly's 'mark of potential' and represents a squiggle used to highlight ideas and insights with the greatest potential. The purpose-drawn brand mark is crafted to be ugly and raw, as well as beautiful and balanced with a mix of lower case and caps.
Born Ugly is led by Jonathan Sands OBE (Chairman), Sarah Dear (Managing Partner), Sabrina Ahmed (Senior Partner, Client Services), Wander Bruijel (Senior Partner, Strategy & Provocation) and Rob Skelly (Associate Creative Director). Its clients include Tesco, Carlsberg, Givaudan, Sainsbury's, Covea, P&G, Kopparberg, Astonish, Challs International, Vet-AI, Heck, and VFC amongst others.
Jonathan Sands OBE, Chairman Born Ugly: "Our plan is to build on the success of the Leeds business coming off the back of a very successful year and tread a different path to Elmwood now. I have no doubt that business will go on and do bigger and better things. Our plans for Born Ugly are clear and exciting and in time I want to step back knowing that we've achieved something really special and different once again. I want to put succession in place from the very start hence me diluting my share-holding very quickly."
Sarah Dear, Managing Partner Born Ugly: "We have a history that spans forty years, We have always believed that ugly fights harder and has somewhere to go. Ugly feeds bravery and endeavour. Ugly isn't scared to embrace dangerous creative that has the power to disrupt and breakthrough. With conviction, ugly redefines the status quo and creates something truly remarkable."
Sarah, continues: "I'm extremely excited to lead the future of Born Ugly together with my colleagues. At Born Ugly we truly believe that the work we do should always have a remarkable impact on the world. It is why we are relentless in our pursuit to go deep and uncover ideas with the potential for extraordinary. And we bring together some of the best creative minds in the industry to create truly remarkable work."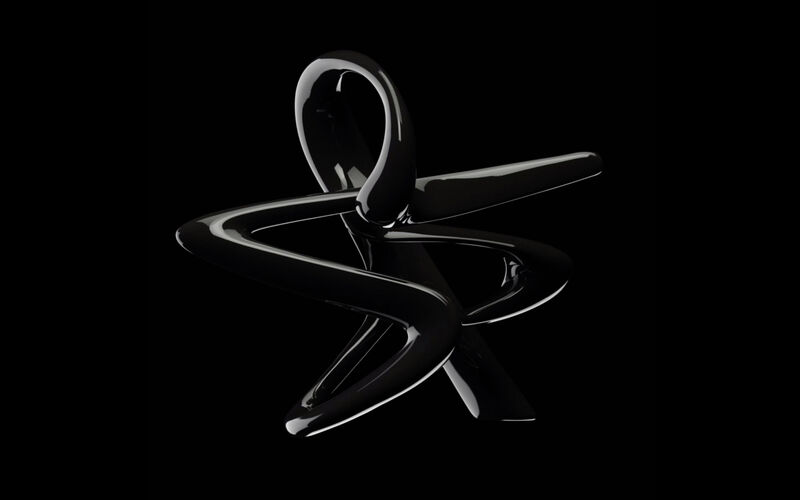 Commenting on the work, Alex Trochut said: "If you ask me craft and branding have somehow been going in opposite directions in the last years, technological format constraints and a constant aim to try to communicate and please the biggest numbers have led us to the "less is less" in some cases. It has been a great challenge - and pleasure - to collaborate with the Born Ugly team who has been shooting for something, crafted, witty and beautiful from the start. Easy will always be boring, and hard challenges are what brings the most satisfaction into our jobs. I'm grateful to have been part of the birth of this new beautiful and weird brand. <3″
Born Ugly is also the founder of The Furnace, a creative hothouse where like-minded businesses with different specialisms share its studio space and work with the team to deliver impact for its clients. It is home to one of the fastest-growing digital businesses in Europe, a pioneer in virtual experiences and spaces, interactive gaming and film, and a Product Design & UX Consultancy specialising in user-centric digital products & services. The Furnace is a dynamic and collaborative ecosystem of strategic partners that create innovative and exciting brand experiences.
About Born Ugly

Born Ugly is an independent, international brand design agency that sees the potential for extraordinary in every challenge. It creates brands that change perceptions, touch hearts and minds, and make impact you can feel. It is the founding studio of the world's most effective brand design consultancy, Elmwood, before our demerger as a standalone agency in 2020. It is a team of strategists, designers and digital partners with a strong track record that spans 4 decades and 6 continents, but a new direction. A direction with strong foundations and values, and extraordinary commercial and cultural impact always as its cornerstone. Its clients include Tesco, Carlsberg, Givaudan, Sainsbury's, Covea, P&G, Kopparberg, Astonish, Challs International, Vet-AI, Heck, and VFC.
Born Ugly are the early pioneers of neuro-design, maximising the sensory impact of brands, both consciously and subconsciously. It 'designs in' sensory triggers that pop, pick and stick to drive customer engagement, purchase intent and brand loyalty. And, unlike many other agencies, Born Ugly is truly agile having married its creative process with the latest agile methodologies from the digital world. This means that Born Ugly breaks through conventional thinking and caters for everyone's way of learning. Its process is one of co-creation to ensure that everyone involved is clear on the challenge and the opportunities, maximising pace, budget and productivity.