Changing Lives One Cell at a Time
---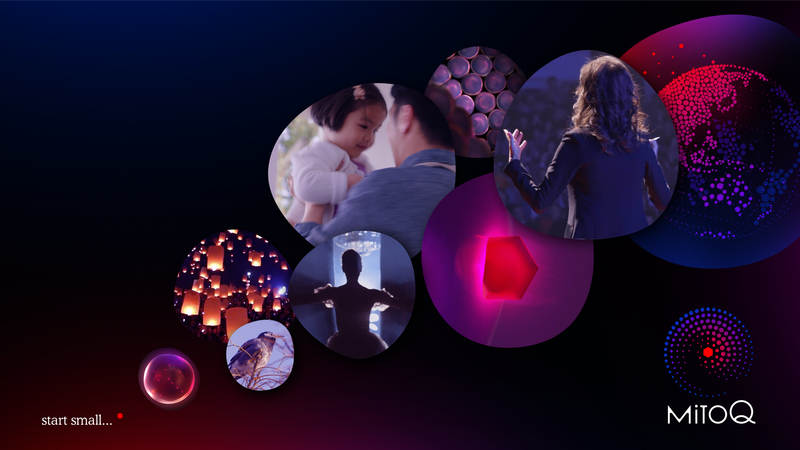 We have collaborated with New Zealand-based wellness company leading the cellular health revolution, MitoQ, to transform its business and brand to transcend the commoditised world of functional performance supplements. The work has pioneered a new category of cell health for MitoQ helping unlock new sources of value beyond product. It answers the desire of people seeking support to live optimally and make a positive impact on others and the world around them, and it responds to a growing need for trust in brands to do good in an increasingly uncertain world.
As the pioneers of the world's first mitochondria-targeted antioxidant that directly combats cell stress, MitoQ wanted to escape the low value, low cost world of functional supplements for athletic performance. Originally developed to support people with medical conditions such as Parkinsons, the brand had edged into a space of high physical performance. MitoQ wanted to better manifest the highly innovative benefits the MitoQ molecule delivers to support people in overcoming cell stress and enhancing general health, as well as physical performance. With the support from Born Ugly, MitoQ was able to uncover the opportunity to move beyond the world of supplements supporting people in their quest for self-actualisation and self-transcendence. Cementing its ambitious vision to change the world for the better – one cell at a time – the organisation's focus has become to shift from product to experience, enabling MitoQ to identify and unlock new opportunities for value and growth.
The Strategy
Through a collaborative, agile process, Born Ugly was able to support MitoQ to identify its vision and purpose, through a process of business and consumer insight generation, strategy development, brand definition, brand creation and design, and brand activation. At the heart of the work was the shift of the brand's purpose from supporting consumers to 'power through life' to 'empowering their purpose' through products and experiences. The approach needed to overcome cultural differences across its key markets, US and China.
A unifying mindset was identified that could connect the different audiences rooted in a deep human truth that when people feel their best, they can have a positive impact on those around them. This connecting mindset became known as 'Positive Selfism', which is rooted in the insight that everyone needs positive energy to serve themselves, but also to ensure that their exchanges with others are as positive or beneficial as possible. By taking care of oneself it empowers one to take care of other people.
The brand's new purpose helped unlock the opportunity for MitoQ to build and support a global community of healthy, energised and empowered individuals who are passionate about living full lives and making the most of every moment on their terms. To enable them to start with small incremental changes from the inside out that amount to creating a positive impact on themselves, their family, community and the planet. A resonant purpose for today's uncertain world, supported by a product truth that MitoQ molecules penetrate deep inside human cells to help them get the energy they need to function at their best.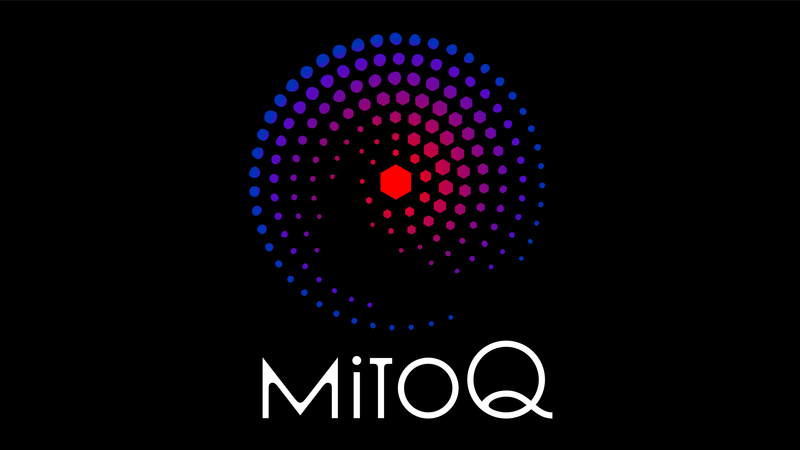 The Solution

The old visual identity anchored MitoQ in the supplements category, feeling highly functional, overly-scientific, and clinical. While Born Ugly wanted to maintain the brand's scientific credibility, its lack of distinctive assets meant the brand marque was forced to do everything, from telling the brand story to the science and product stories.
By embracing the Positive Selfism mindset, the opportunity emerged to connect MitoQ more emotionally with consumers, communicating the benefits at both a cellular and human level, underpinned by breakthrough science. Underpinning MitoQ's functional benefit of creating a positive cellular chain reaction by optimising single cells through the exchange of energy – increasing holistic resilience and health – MitoQ's visual articulation was rooted in putting energy into a small beginning to create an impactful ripple effect. This ripple effect emerges from a single point of impact (micro) – whether a single cell, a single action that someone makes, or a single person – to impact far beyond its focal point to positively affect the many (macro).
"Our insight was that starting small has a direct relationship with magnificent impact with infinite potential. Essentially, small is big. In bridging the two, we unlocked the 'power of small'," said Sarah Goldthorpe-Sykes, Senior Design Manager at Born Ugly. "This idea influenced everything within the brand world and is sown into every expression of the identity. Across MitoQ's brand language, the two intrinsic elements that cement the foundations were the human component and the MitoQ molecule. The human component is represented through a simplified tiny cell. And the MitoQ molecule, simplified to a geometric form, is inspired by the hexagonal markers that create a strand of MitoQ. These two elements fed straight into the brand marque, where the MitoQ locks into the centre of the cellular universe – spreading energy across a cluster of beautifully unique cell shapes."
To bring the full brand story to life, Born Ugly partnered with sound engineers, composers, visualisers and animators, packaging structure specialists, and web developers to bring the brand experience to life beyond visual to include sound, texture, and motion.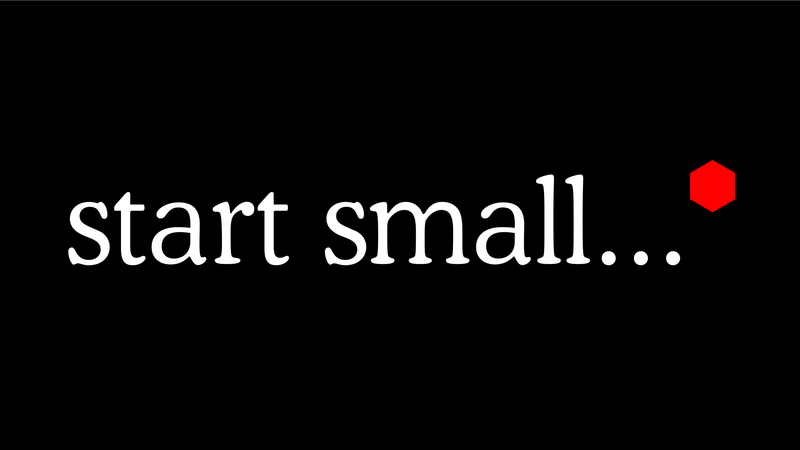 Commenting on the collaboration, John Marshall, CMO at MitoQ: "This is the body of work that I'm most proud of in my career. When we made the decision in 2020 to work with Born Ugly to be our strategy and brand transformation partner, they immediately injected a wealth of experience, expertise and capability into our project team; and did so in a way that was - and continues to be - highly commercial and highly effective, always sourcing, referencing and leveraging market, customer and business insights to challenge us and define our direction of travel. As a result, we now have a significantly elevated and sophisticated new brand experience, giving us the opportunity to break out of the supplements category we were stuck in and a global platform we need to stand-out and stand-apart."
Born Ugly managing partner, Sarah Dear: "When we started our engagement with MitoQ we could immediately see the opportunity to support the team to break out of the supplements category and push them into the experience and values economy. Rooted in a strong product and brand truth, we could see the potential for MitoQ to create a ripple effect by supporting people to empower their purpose and make positive impact beyond themselves, no matter how small. In these uncertain times, having a brand that people can turn to to make a positive difference feels more relevant and right than ever. We're proud to be working with MitoQ and helping them change lives one cell at a time."
Born Ugly's services to MitoQ included:
• Business Visioning
• Brand positioning & brand definition
• Brand expression, brand design, static and 3D iconic asset creation, & sound design principles
• Big Idea generation and activation
• Product Portfolio strategy, product naming, verbal identity and brand message narratives
• Consumer Engagement & Consumer Experience strategy
• Science & Data visualisation
• Product range, bespoke structural design, unboxing experience, and sustainable packaging consultancy
• Brand governance
• And is extending into brand world, subscription and membership experience design