P&G Fairy
Reinventing a global icon
Brand Identity
, Brand Strategy
, Brand Guardianship
, Brand Architecture
, Portfolio Strategy
, Structural Design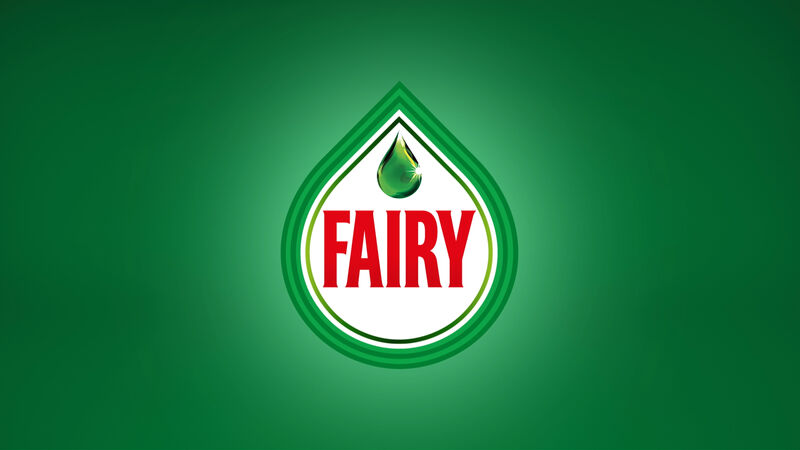 biggest brand in Britain post redesign
P&G were struggling to deliver a consistent brand experience across their global dish care portfolio. We went on a journey to redesign one of the biggest homecare brands in the world, united by our design idea of 'the power of a single drop'. Six years of Born Ugly brand guardianship followed and resulted in great success for the brand.
The Background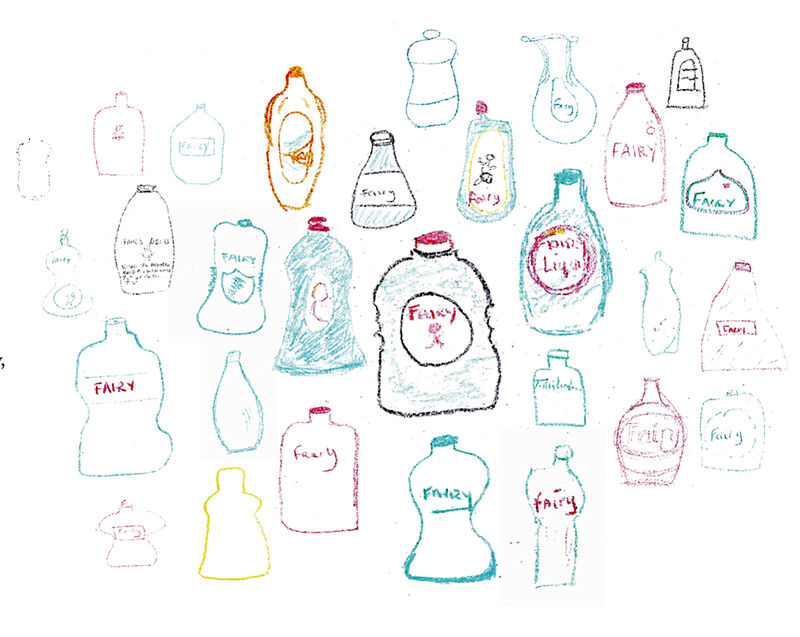 Our research into iconic assets included asking consumers to draw the Fairy bottle, which allowed us to identify which elements of the brand had to stay, and which could move on.
Dishing the dirt
P&G's overall business strategy was to streamline its portfolio of brands and focus on 10 key categories for growth – one of which was Dish, including both Hand Dish Washing (HDW) and Auto Dish Washing (ADW). Their leading brand, Fairy, was number 2 in the ADW market behind Finish and discount brands were stealing market share from their legendary washing up liquid.
The Challenge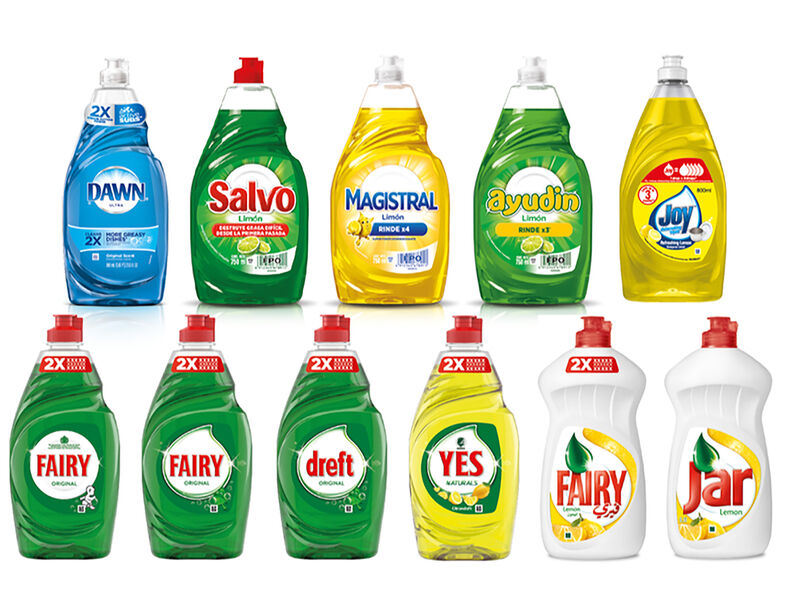 Before: A fractured portfolio lacking a consistent iconic link
When P&G contacted us they were struggling to deliver a consistent brand experience across their global dish care portfolio. It was lacking unity and consistency across the world due to regional acquisitions and didn't have a distinctive brand story to unite the portfolio.

Our challenge was to deliver a product portfolio strategy that brought logic to the range across the regions, founded in a universal product and consumer truth and expressed consistently throughout the range.
Dish care demands
differ across the world
The power of a single drop
Through global insight and targeted research, we identified the opportunity for Fairy to own the role of restoring order in the home. We created the idea of 'the power of a single drop' to bring iconicity to dish care and allow flex across the portfolio and regions.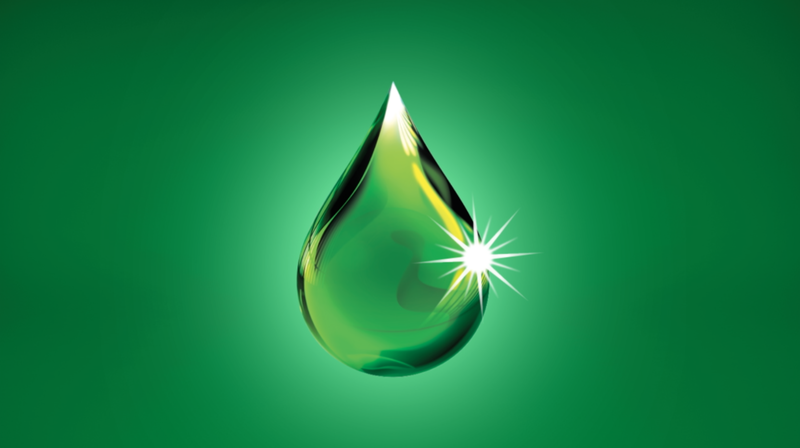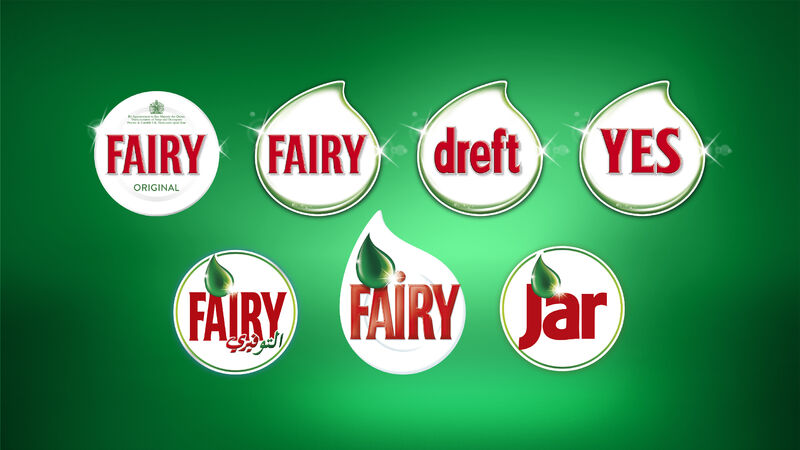 Before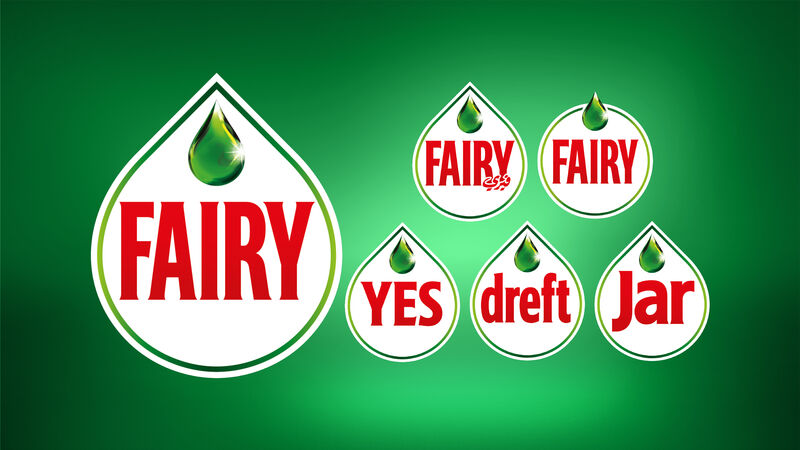 After
We tasked ourselves to evolve the brand's existing assets to improve stopping power, create impactful category cues and simplify pack navigation. We considered how dish care has different demands from region to region, gaining valuable insight by delving into the consumers washing up routine wherever the brand exists globally.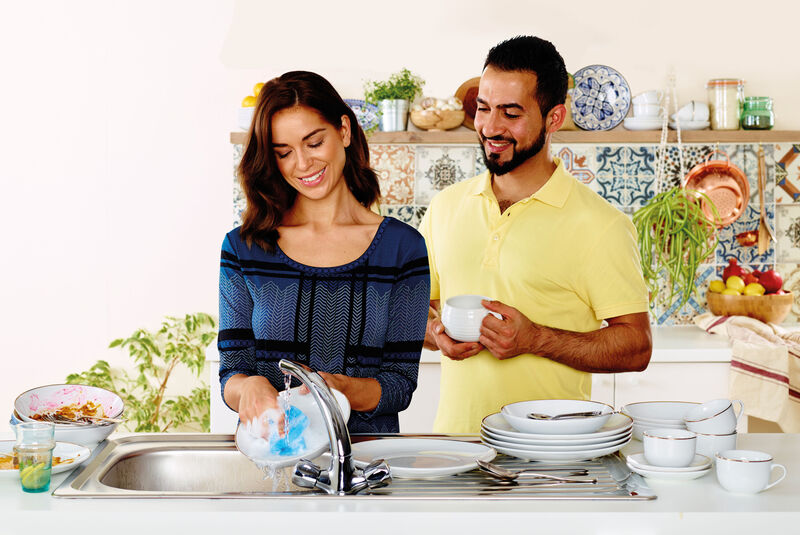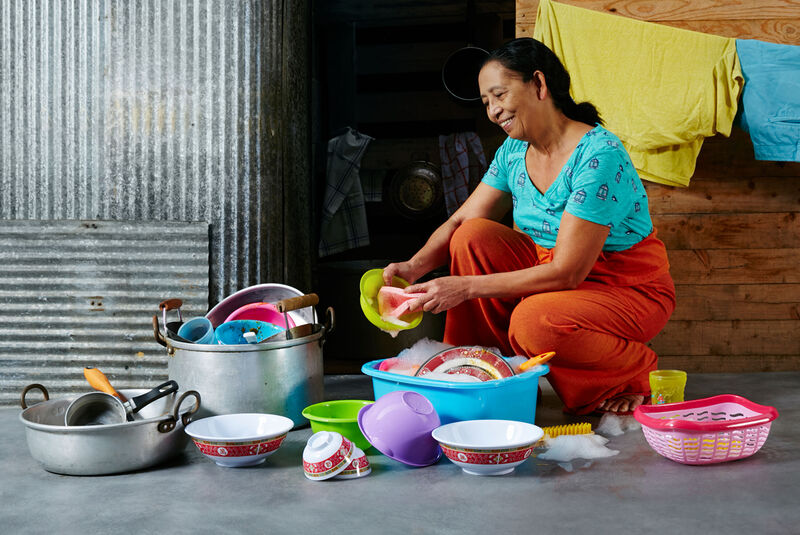 Learning how people wash up around the world
A squeaky-clean portfolio
From the design idea of 'power of a single drop', the iconic Fairy liquid needed to play the role of primary brand asset. The drop represents the infinite and efficacious cleaning power of the product and brings clarity, purpose and magnified magic.
Taking a holistic view of the brand marque globally, it was developed to become a true visual asset to be leveraged in all areas of communication. The typography was simplified and modernised, and we had the opportunity to craft the logo across different languages and brand names.
Design rules were established across the portfolio to help shop the range and encourage trade up. Robust toolkit and guidelines were created to establish a consistent look and feel across all touch-points, enabling the global marketing teams to further build on the iconic and ownable visual assets.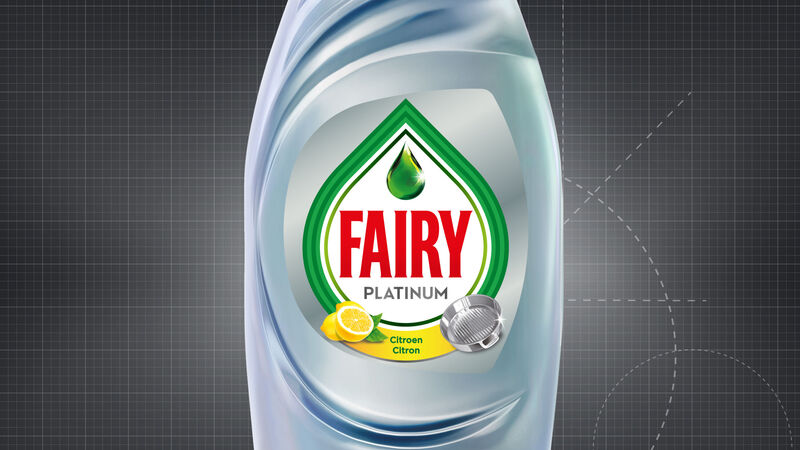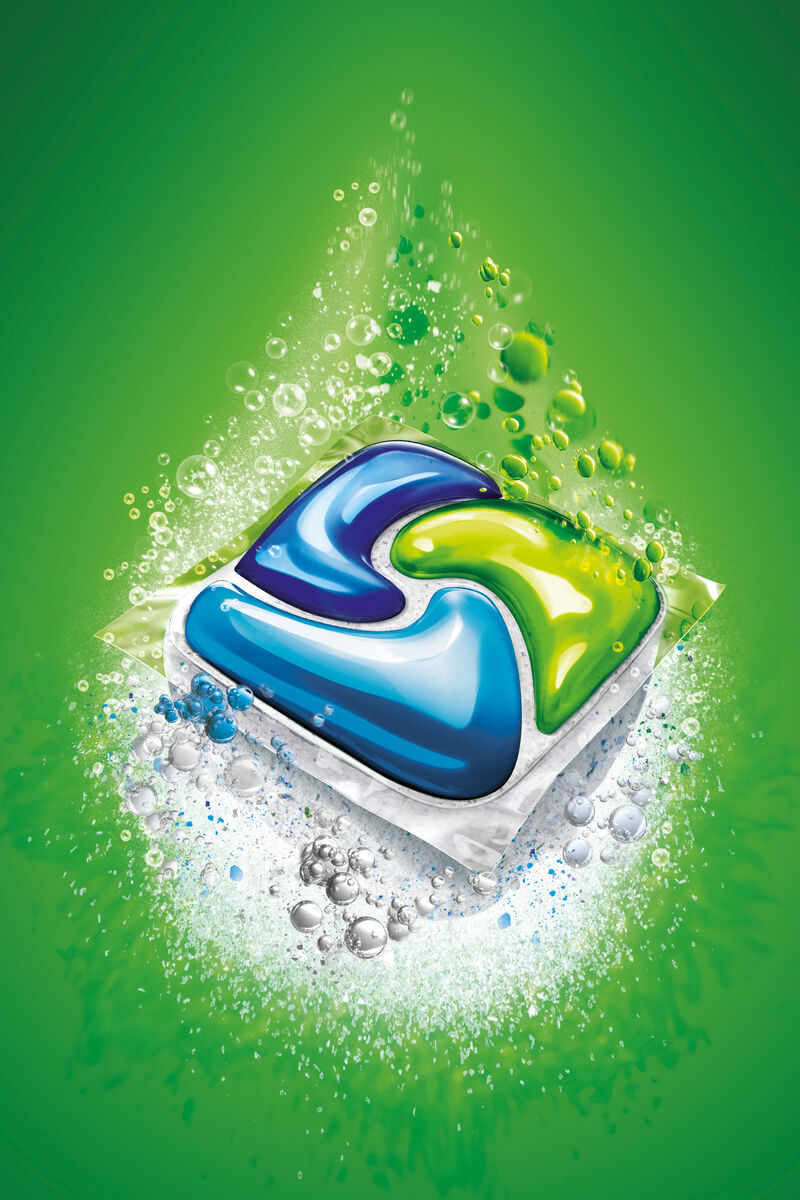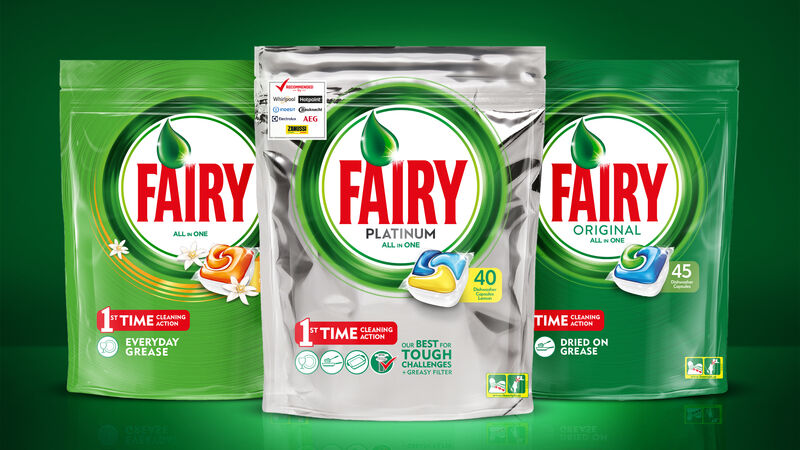 Throughout our partnership with P&G we were invited to lead a variety of challenges, from communicating CSR initiatives, reimagining their heritage, structural design, and developing the story of their sustainable Beach Plastics bottles.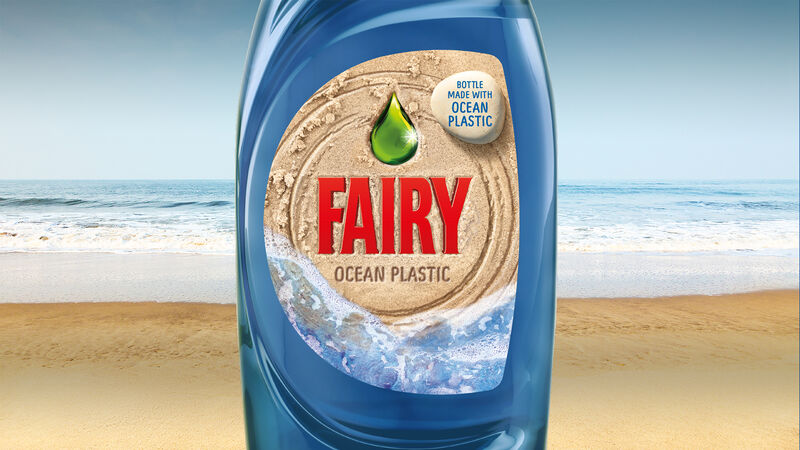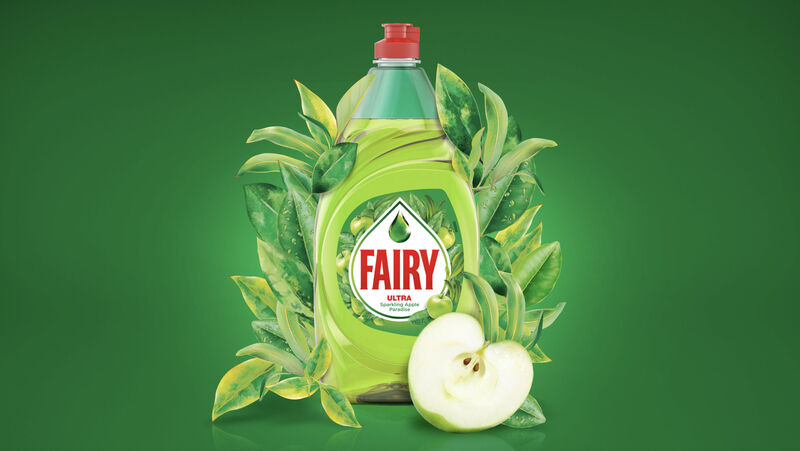 A colourful and vibrant brand
Following our redesign, Fairy now represents almost 30% of the Auto Dish Wash market.
Total Fairy ADW sales increased by 5.7%, making them Britain's 12th Biggest Brand.
Fairy's dishwashing value sales increased by+4.4% – driven primarily by its ADW lines, on unit sales growth of 1.6% in a mature declining market.
Six years of global brand guardianship managing the eighth biggest home care brand in the world.
"Working with Born Ugly has been a delight and their work has made a powerful impact in a challenging category. They effectively managed projects spanning all corners of the globe, bringing consistency and considered design strategy to everything they produced across the Dish Care portfolio. They have been great partners to P&G through being so collaborative and understanding and always strive for excellence."
Richard Moore
Design Director: Global Dish Care, Procter & Gamble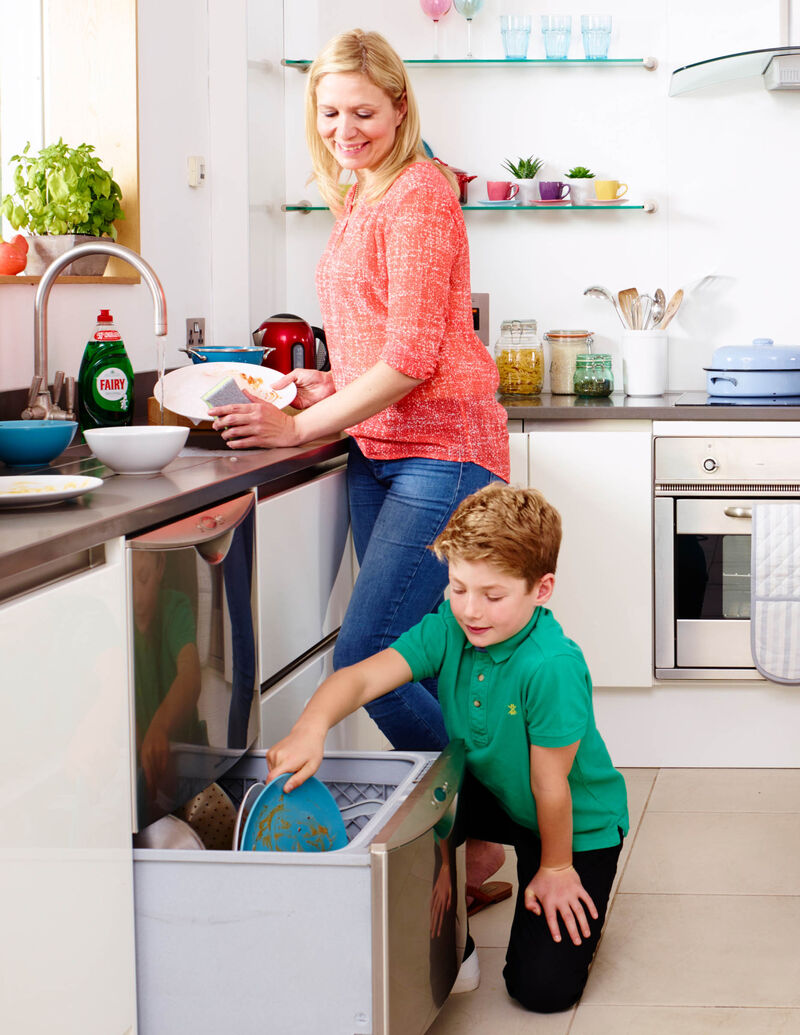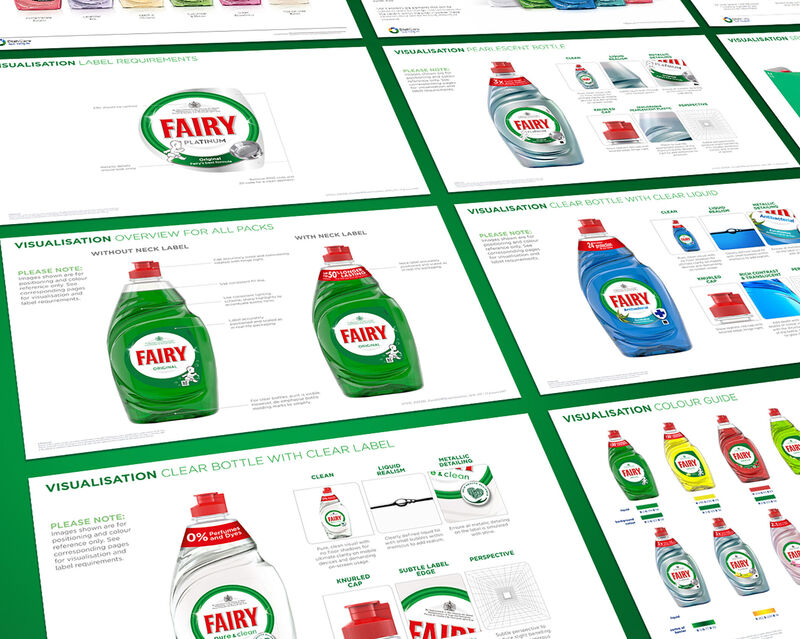 Let's create something
extraordinary
Find out how we can help you break through and do the unexpected.