Brand Identity is the outward expression of the brand. A good brand identity is grounded in the brand's strategy, helping to bring the brand's story to life through its name, distinctive brand assets, tone of voice, and even multi-sensorially.
At Born Ugly we see the potential for extraordinary in every challenge. As a brand identity consultancy, we deliver brand identity services that connect with consumers commercially and emotionally, and make an impact. At the heart of our process is a desire to understand the 'why.' A brief is more than a tick list, it is an opportunity to delve deeper into a brand and find the impact worth making.
We develop brands beyond the ordinary by combining agile working practices, creative problem-solving and passion, to challenge convention and create brands that touch hearts and minds. Our brand provocateurs and designers work in unison, and with you, to create the meaning behind your brand as well as its outward expression. Throughout the brand identity creation process we collaborate, communicate and keep your individual challenge at the heart of your brand assets.
DBA Design Effectiveness Awards
We work with the brave, be they big or small
We Are Award Winning
Born Ugly has developed brand identities for some of the biggest brands in the world. Our work is recognised by industry experts and our award-winning brand identities have been key components in the growth and success of market leading products and services.
Best visual identity from the food and beverage sector
Best visual identity – professional services

Extraordinary is our ordinary
Our name is born from a fundamental truth that even the very best of ideas start 'ugly'. Whether they help start a fledgling business or help a brand leader stretch their advantage. They all start raw, uncrafted and lacking validation. More than this, the process of design itself is ugly. It is not a sausage machine. It is a process driven by tension that pushes boundaries and delivers extraordinary impact. Born Ugly is not for the bland nor the one dimensional. We work with the brave to achieve brands, products and services that are category changing and create brand identities that provoke big ideas.
It is a process that is in our blood. Born more than forty years ago, we have always believed that ugly fights harder. Ugly has somewhere to go. It feeds bravery and endeavour. Ugly isn't scared to embrace dangerous creative that has the power to disrupt and break through. With conviction, ugly redefines the status quo and creates something truly remarkable.
Discover the power of ugly
Brand Identity you can feel

Brand identity begins by digging for potential. We dig deeper into a brand, pushing and pulling until we find the right way to tell your story. Branding is never a straight line; we find out what a brand's purpose is and then unlock the unrealised potential to create extraordinary impact for its audiences and the wider world. We deliver thought-provoking brand identities through tangible assets and visual storytelling. Our creative strategists and problem solvers will first find out what your brand stands for. They look for the nucleus in every opportunity, striving to understand the ugly beginnings and what makes your brand different. Only then can they create the framework for a brave brand identity that produces commercial and societal impact.

It's a process
At Born Ugly, as a brand identity agency, we develop brand identities through our agile approach. Our initial consultation will begin with the challenge; be that breathing new life into market leaders or creating a concept for up-and-coming challengers. Once we find the challenge, we work on the strategy, defining, organising and identifying areas to challenge the status quo. Within this process, we look at the wider world and the change your brand can be part of, curating a value proposition that delivers impact and longevity. We are people centred and collaborative, we are straight talking and social and we bring big ideas for distinct brand identities. At Born Ugly we are not focussed only on commoditizing your brand but on shaping a solution that affects the people who buy it and the world in which they live.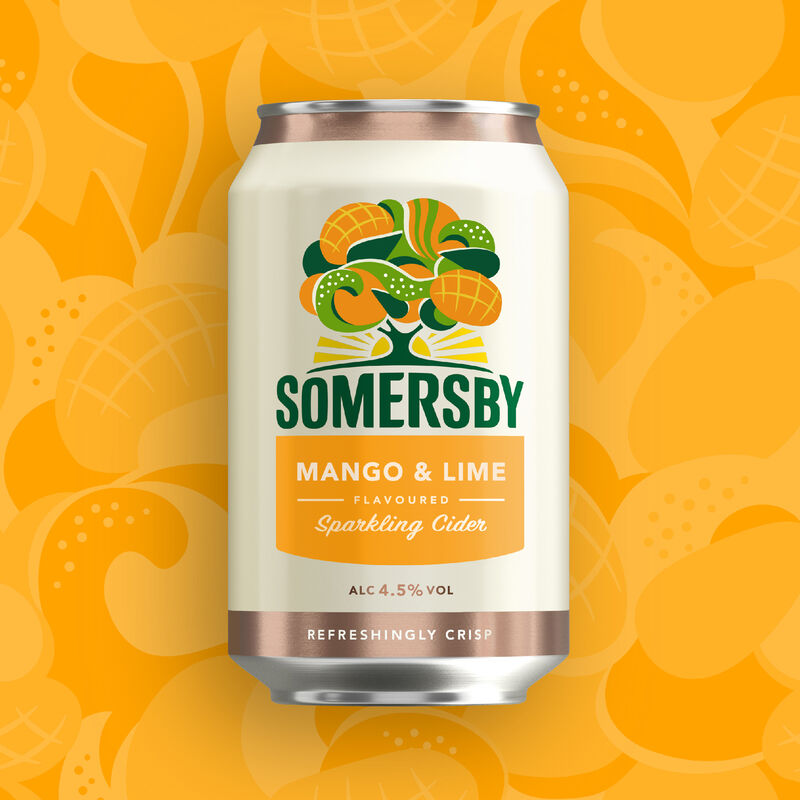 Brand Identity FAQs
What Is Brand Identity?
Brand identity is the outward expression of the brand's story. It always includes distinctive brand assets, including visual ones. But it will also include personality, tone of voice, sonics and can even include other senses. These are the key elements that help to anchor the brand in the minds of its customers, making it memorable and distinguishable from others.
What Is The Difference Between A Brand Identity and A Brand?
Brand identity is a component of branding, but isn't the same as Brand. It represents how a brand is expressed through, for example, visual brand assets. But a brand is more than a logo. A Brand is the perception and experience of a product, service or business. It encompasses a Vision, a Purpose and its core beliefs. Brand defines the distinctive and differentiated position it holds, whilst Brand Identity expresses this in a distinctive and differentiated way.


Why Is Brand Identity Important?

Brand identity is crucial to helping customers recognise, relate, and remember a Brand. As 95% of all decisions are made subconsciously, a brand's identity can help shortcut decision-making by creating mental availability through distinctive brand assets.
Brand Identity with impact
Logos

Website design
Packaging design
Business cards
Email design
Brand style guides
A selection of the great work we've done
Brand Identity for the brave
Born Ugly Bags a Bronze
Born Ugly wins bronze for Identity Design at the 2021 Drum Roses Awards.
Let's create something
extraordinary
Find out how we can help you break through and do the unexpected.