Tesco Wicked Kitchen
Grabbing veg by the bulbs and taking vegan mainstream
Brand Identity
, Brand Strategy
, Naming
, Brand Guidelines
, Packaging Design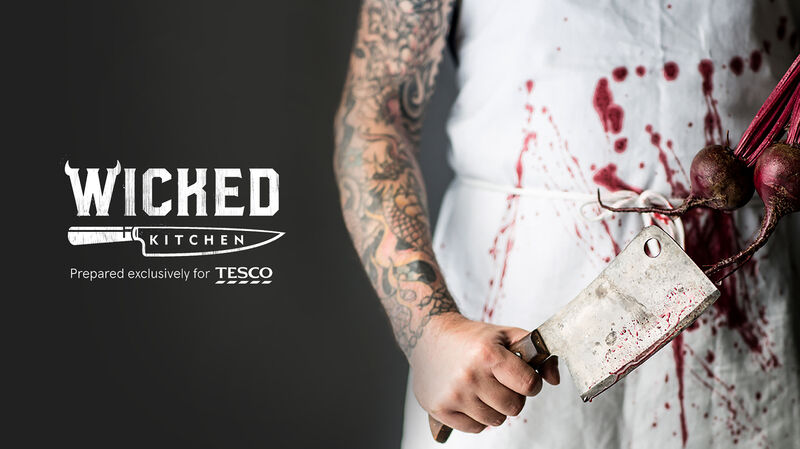 Image courtesy of Eva Kosmas and the Wicked Healthy Cookbook
Sales value target in first six months
The plant-based market and the trend of flexitarianism is constantly growing, with one in three people saying they were trying to reduce their meat intake.
In response to this trend, Tesco wanted to take vegan food from niche to mainstream by filling the gap in ready meals and food-to-go.
How did they plan to do this? By partnering with chef brothers Chad and Derek Sarno, co-founders of the US brand Wicked Healthy.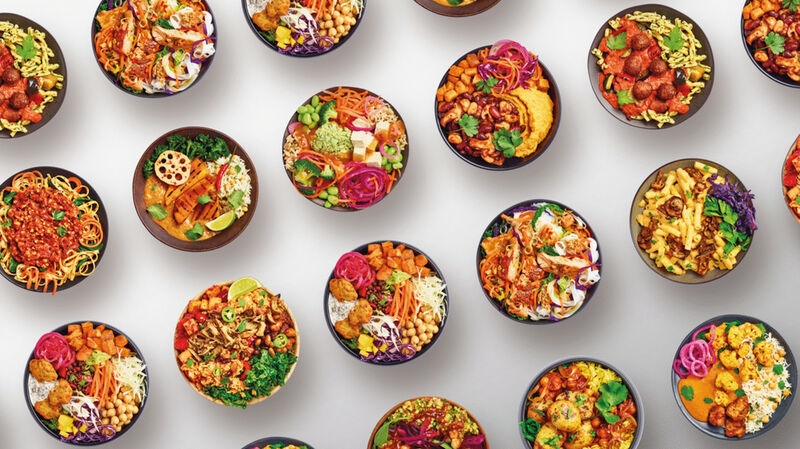 Artistry, craft and precision involved in each dish
Described as 'plant pushers', the Sarno brothers create meals with veg so delicious; it never plays second fiddle to meat. Using their culinary expertise the two crafted the vegan range Wicked Kitchen exclusively for Tesco; a range that celebrates everything fantastic about plants and puts them centre stage.
Wicked Kitchen needed a brand that embraced the bold attitude of both Derek, Chad and their flavourful food.
Cutting through the 'veg is boring' perception with the positioning,
Grabbing veg by
the bulbs
With the rising consumer trend to reduce meat intake, Tesco's opportunity was to create an inspirational brand with edge, attitude and bold flavours to pack a punch. We created the positioning of 'Grabbing Veg by the Bulbs' to cut through the perception of veg as boring and force consumers to reappraise the concept of making veg the main focus of your meal.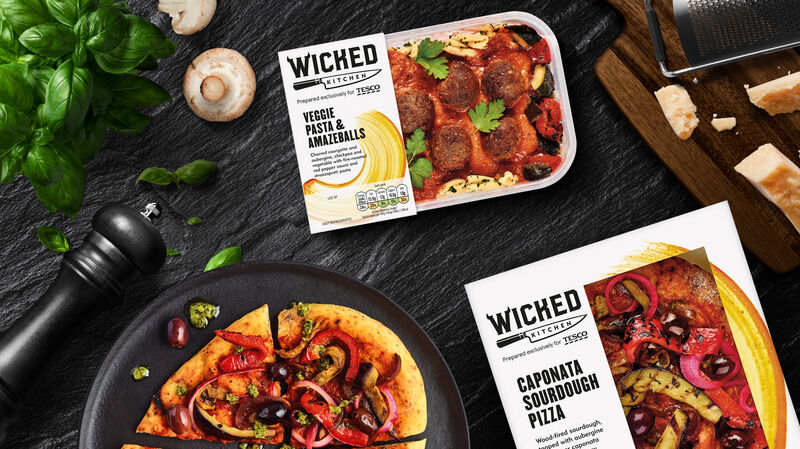 No compromise love of big, bold flavours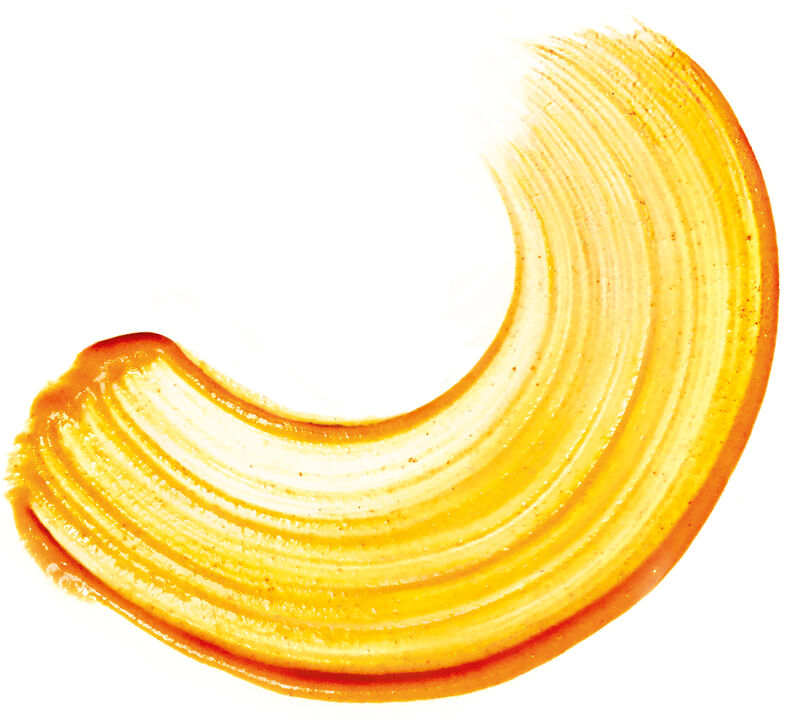 Tesco wanted to inspire and excite their customers to 'Grab Veg by the Bulbs' with Wicked Kitchen. To do this we focused on the artistry, craft and precision involved in each dish...
Embracing the bold, rebellious nature of our vegan chefs we created a brand built around the artistic flare of a chefs swoosh made on a plate. The brand stands for vibrant, colourful inspirational food without compromise and this is expressed through every touchpoint the brand comes into contact with.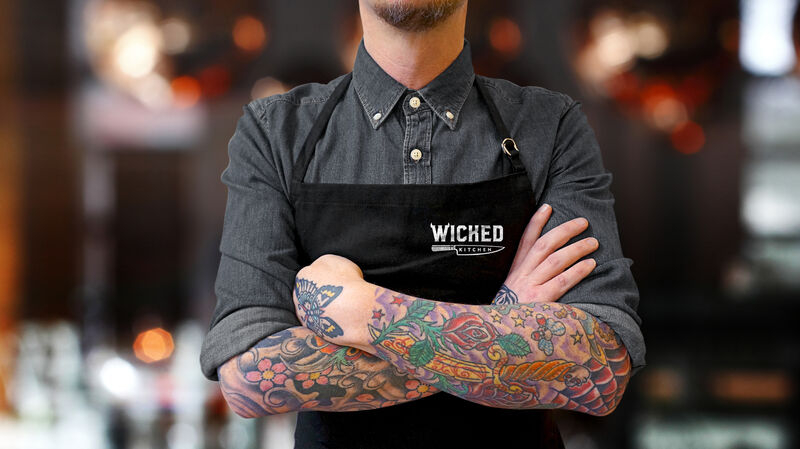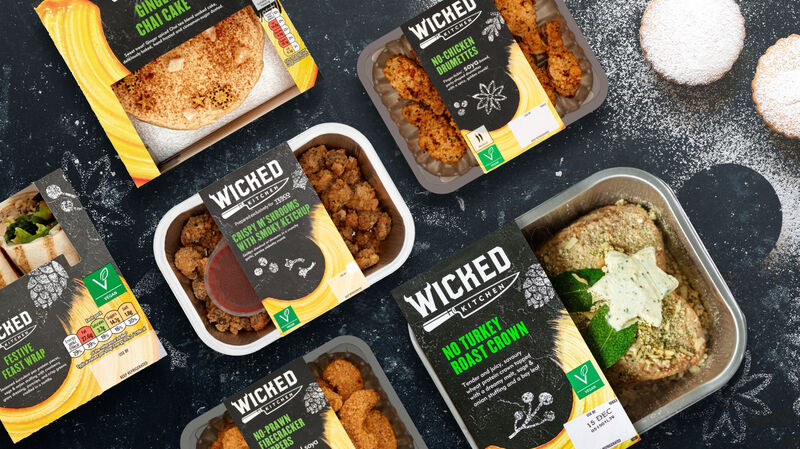 A brand that's really cooking
In the first six months Wicked Kitchen achieved 152% of its sales value target and 42% of its total year sales were achieved in just one month. Wicked Kitchen was also voted 2018's 'Best Vegan Range'.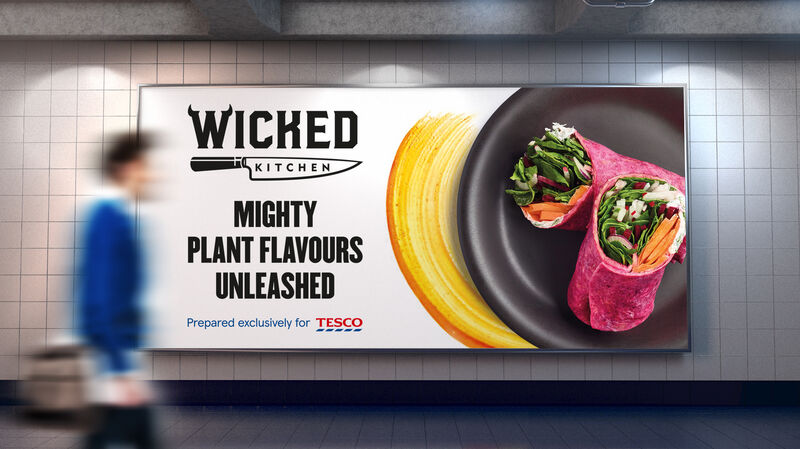 Let's create something
extraordinary
Find out how we can help you break through and do the unexpected.